Skid Packages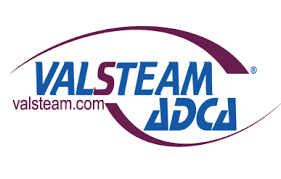 System Design and Valve Supply :
Full system design and supply, as per site requirements, including the below: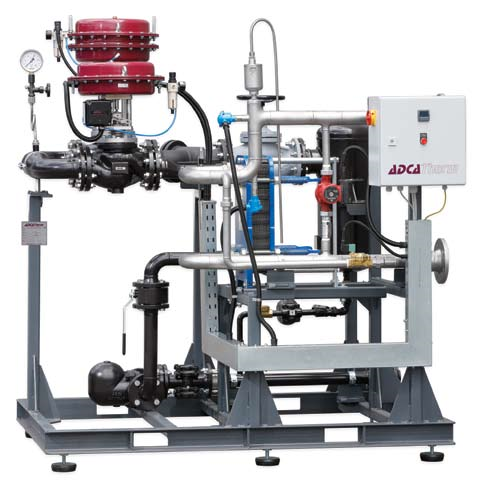 Steam To Water
Heat Exchanger Packages
The AdcaTherm series offers several solutions for water heating in a safe and
efficient way, from compact instant production systems to semi-instantaneous or
even storage systems. Either for room heating, consumption water or process water,
Valsteam ADCA will always have a solution to offer you.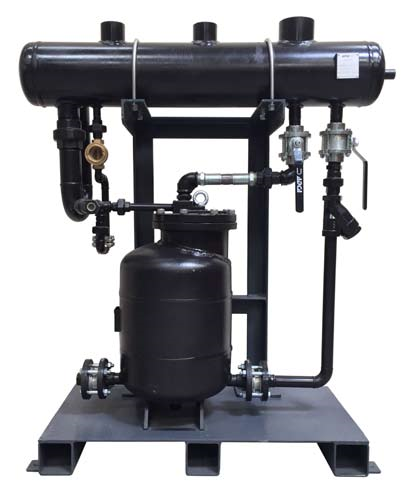 Packaged Condensate Pumping Sets
The POP-K packaged pump units can be used to lift or displace hot condensate
and other liquids even in hazardous areas.
A POP-K packaged unit comprises an Adcamat pump, a vented receiver and
all auxiliary items, compactly mounted on a metal frame piped and ready for
connection.
Two or more units can be connected in parallel to cope with flow rates beyond the
capacity of a single pump.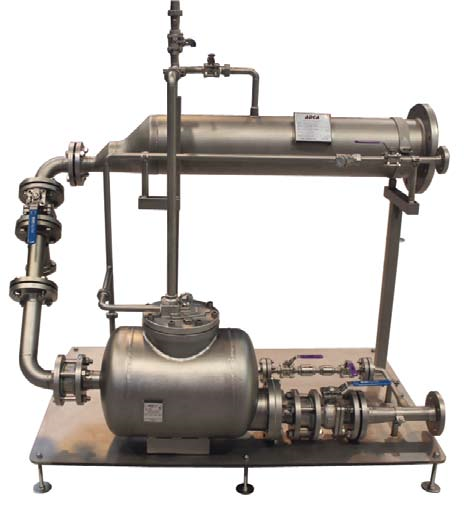 Packaged Pump Trap Sets
Valsteam ADCA offer a complete fabricated Condensate APST Pump Trap
Unit, the Unit can be sized based on the flow rate, pressure, total lift and pipe
run to ensure that your steam and condensate system runs efficiently.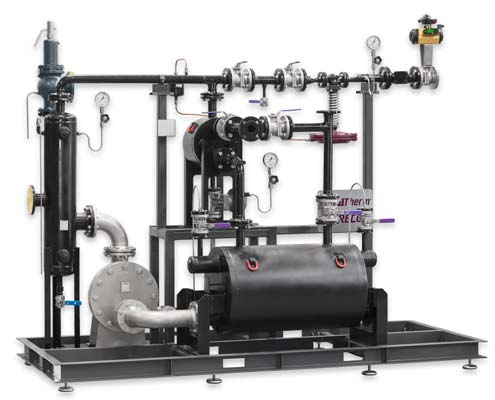 Flash Steam Heat
Recovery Packages
The FRECO Unit is designed to utilize the energy from the returning
condensate and increase the boiler feed water temperature to above
100°C+. By placing the FRECO unit after the feed pump, this ensures
the usual pump cavitation concerns are eliminated and a much higher
boiler feed water temperature can be achieved. A rise of 6°C in feed water
temperature corresponds to a saving of approximately 1% fuel.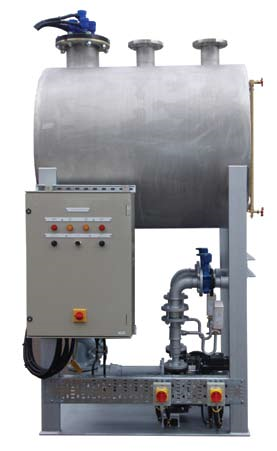 Electric Condensate
Pumping Sets
Valsteam ADCA's electric condensate recovery units
are supplied with a Stainless Steel receiver and
cascade level control achieved by duty standby
pumps mounted directly beneath the receiver. The
units come complete with all ancillaries including a
prewired control panel mounted to the frame.